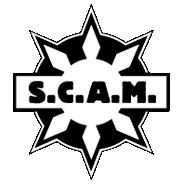 We owe the birth of Saoco DC to our predecessor Salsa Casino at Maryland (SCAM). The growth of Casino Rueda in the Washington DC area would not have been possible if not for Piero Gonzalez, founder of SCAM. It is not an exaggeration to say that there is hardly a casino rueda dancer or teacher in the Washington Metropolitan Area who has not been taught or influenced by SCAM, either directly or indirectly. All of our senior Instructors performed or studied under SCAM and therefore we feel connected to the past and grateful to stand on its shoulders. By knowing where we came from, we can open up to the possibilities of the future, encouraging and fostering innovation. It is this connection to the past that drives us forward.
Piero Gonzalez: Dancer, DJ, founder of Salsa Casino at Maryland and Salserocorner!
Piero Gonzalez joined the DC Salseros, run by DC Salsa legend Ricardo Loaiza back in the mid-90s, the first salsa performance team in the DC area. His friend Brian taught the rueda de casino basics. They represented DC in the Puerto Rico Salsa congress and it was there that he saw his first rueda de casino performance delivered by Erik Suarez and his Salsa fever team.
From that point forward, he was hooked. He became the rueda de casino point person (basically, he had to figure out how to do it and teach it to the team). Eventually he left DC Salseros, and started Salsa Casino at Maryland (SCAM) out of St. Mary's Hall at the UMD College campus.
The structure and curriculum used in SCAM was based on the casino school that was run out of Mystiques night club in Miami. One of their main instructors, Carlos Muniz, came up to DC for a long weekend in the mid-90s and he basically taught them several dozen moves over the weekend.
From that point on, they regularly visited Miami to improve upon what they knew. They also had a steady influx of Cubans and other experienced casino students participate in their classes that continuously contributed to the knowledge base of their school.